LinkedIn has announced a closed beta for testing video ad units as Sponsored Content. This comes just two months after enabling native videos in the LinkedIn Feed. Beta testers include Prudential Financial and Microsoft Canada.
The video ads will autoplay and appear as a standalone unit with a "Promoted" label to distinguish them as paid content. They are only being tested on mobile at this time.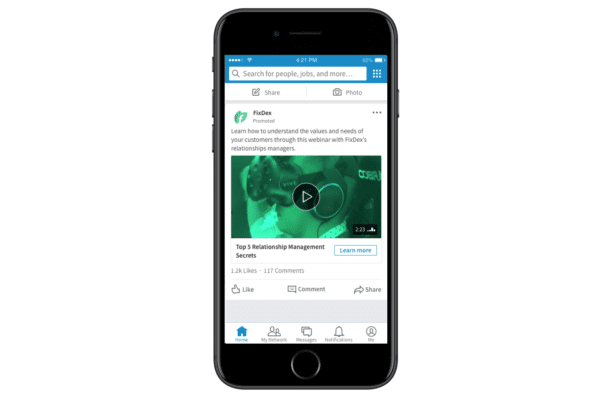 Advertisers can upload videos through the Campaign Manager, their Company Page or their Showcase Page and promote them with a Sponsored Content campaign. Audience targeting options will be the same as for all other LinkedIn ads, including the Matched Audiences option.
Some ad performance metrics will be available to advertisers in the beta test, including view count and views by the percent of video completed. Several additional metrics and data points specifically for video will be added in the next several months.
This is LinkedIn's second go-round with video ads. In 2012, LinkedIn launched support for video ads, but the videos had to reside on YouTube and did not autoplay. That ended after a couple of years, before LinkedIn had a solid mobile presence, was bought by Microsoft and video ads became table stakes.
Source: Marketingland