Our WordPress Website Development is simple, professional customized, creative and effective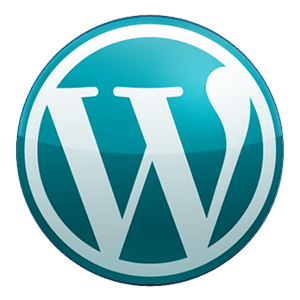 Why WordPress for your Website Development ?
Would you want to easily update your own content? Would you like to add new photos to your gallery ? Do you want to add the new products or services to your website ? Don't want to be dependent a your website developer ? A WordPress powered CMS (Content Management System) or website is the way to go.
Although WordPress is famous for blogging, it's uses are varied, and can be used to run a standard / non-blog website for your business. WordPress is the most popular content management system (CMS) on the net currently and is the preferred platform for over 50% of the websites that use CMS or content management system on the Internet. The fact is, it powers one in every 6 websites on the Internet and helps 125,000 new sites being launched on daily basis.
Standard WordPress Features
WordPress makes it easy for you to manage your content. Create drafts, schedule publication, and look at your post revisions. Make your content public or private, and secure posts and pages with a password.
Not everyone requires the same access to your website. Administrators manage the site, editors work with content, authors and contributors write that content, and subscribers have a profile that they can manage. This lets you have a variety of contributors to your website, and let others simply be part of your community.
They say a picture says a thousand words, which is why it's important for you to be able to quickly and easily upload images and media to WordPress. Drag and drop your media into the uploader to add it to your website. Add alt text, captions, and titles, and insert images and galleries into your content. We've even added a few image editing tools you can have fun with.
WordPress is optimized for search engines right out of the box. For more fine-grained SEO control, there are plenty of SEO plugins to take care of that for you.
WordPress is available in more than 70 languages. If you or the person you're building the website for would prefer to use WordPress in a language other than English, that's easy to do.
WordPress is licensed under the GPL which was created to protect your freedoms. You are free to use WordPress in any way you choose: install it, use it, modify it, distribute it. Software freedom is the foundation that WordPress is built on.
Why SmartFish For WordPress development ?
We design simple, professional customized, creative and effective wordpress based websites. Our websites are uniquely styled and well coded and search engine friendly. Simply put, we help you stand out from the other fishes in the sea!
Custom WordPress Theme Development
WordPress Themes are files that work together to create the design and functionality of a WordPress site. Each Theme may be different, offering many choices for site owners to instantly change their website look. We develop custom themes as per the clients requirements.
Responsive and Fluid WordPress

Website De

velopment
Responsive websites are those websites which changes its layout structure depending on the device it is being viewed on. We design themes which are fluid and work fine whether you are on an android or a iphone or a desktop.
SEO Friendly WordPress

Website De

velopment
Wordpess is a platform with the most SEO friendly internal linking and grouping called 'Taxonomy'. The names for the different groupings in a taxonomy are called terms. A website not visible on search engines is a waste of money, efforts and resources.
Wordpress Websites Developed by SmartFish